Weatherly International has been operating in Namibia since 2006 and has a constructive and transparent relationships with the Namibian government, its agencies and other key stakeholders.
Weatherly's Namibian subsidiaries have local Boards with a strong majority Namibian representation, and experienced Namibian senior management.
Namibia is a stable democracy, promotes foreign investment, has a long established mining act and operates under an independent legal system.
Mining is the biggest contributor to Namibia's economy, in revenue, and in 2015 mining activities contributed to approximately 12.5% of Namibia's GDP. Consequently, mining is a valued industry by both the Namibian government and its people.
Namibian has been consistently ranked in the top four African countries by the Fraser Institute in terms of the Policy Perception Index, which serves as a 'report card' on the attractiveness of government mining policies.
In addition to this, the Namibian constitution and its political leaders promote and encourage inward foreign investment.
6.6% of Weatherly is held by Namibian Shareholders, including Epangelo Mining Company (the state owned mining company) and Labour Investment Holdings (the investment arm of the National Union of Namibian Workers).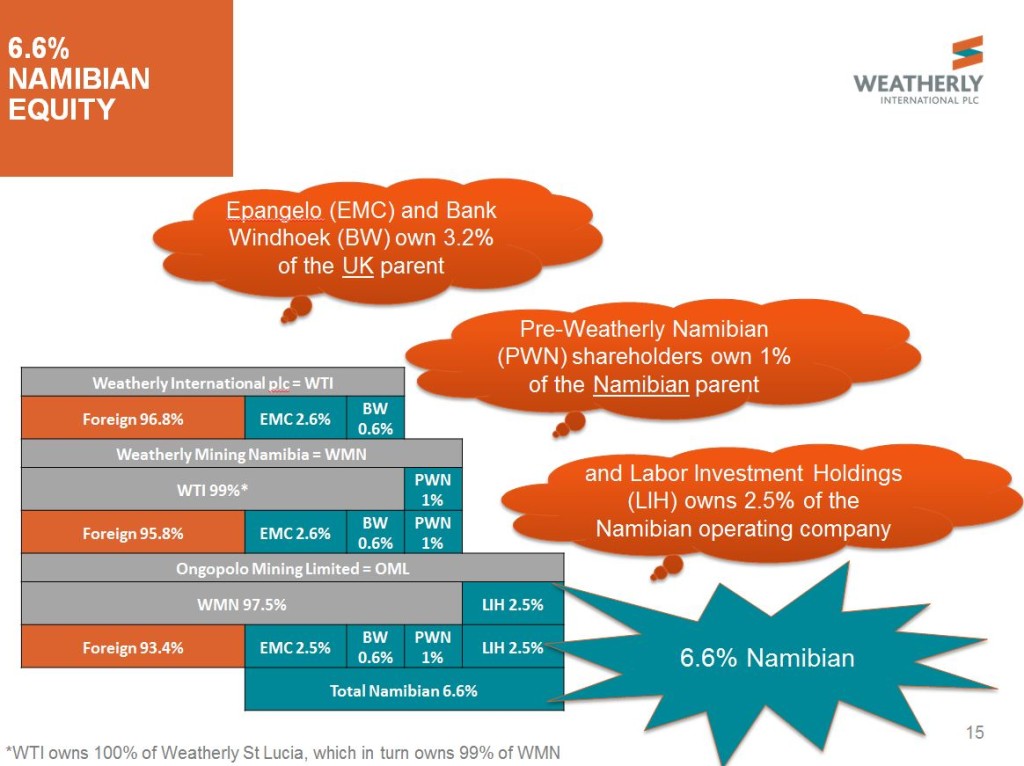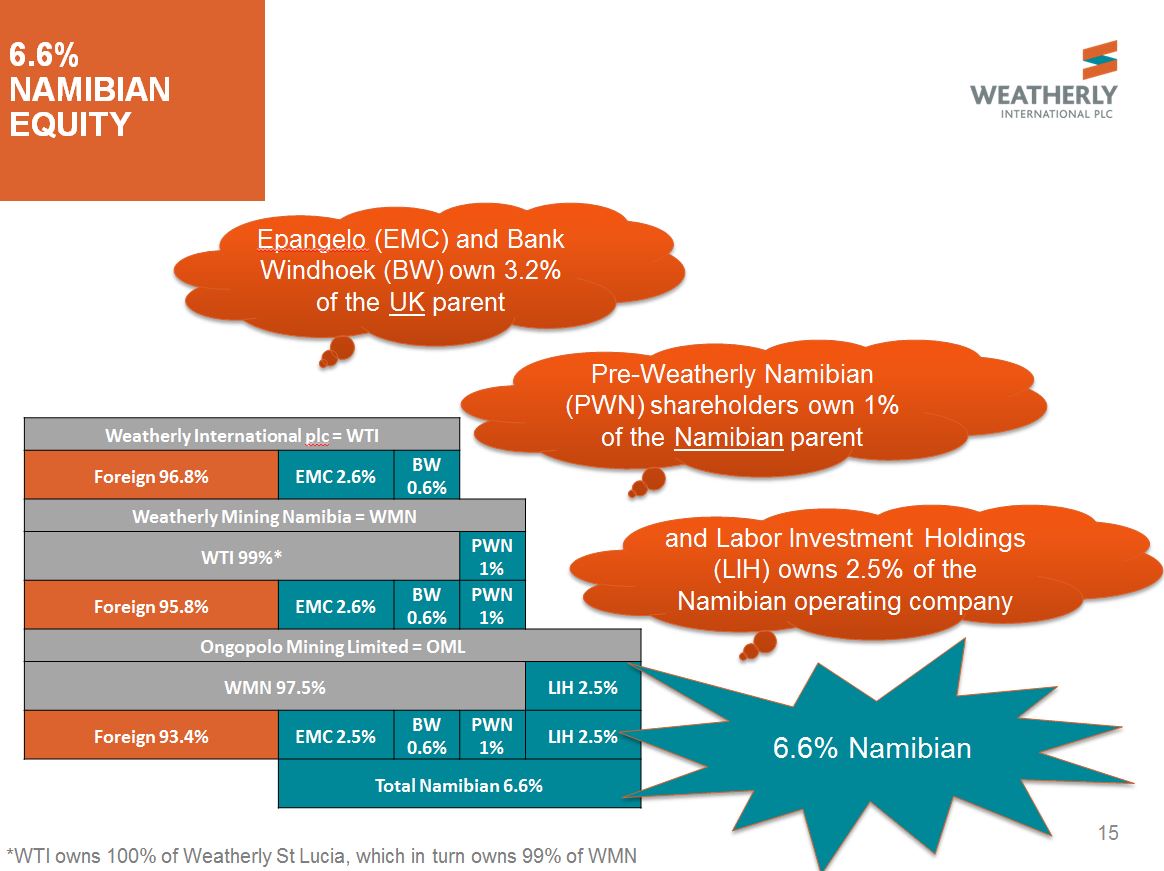 Namibia Facts
Population – 2.2 million
GDP 2015 – USD$12.6 billion
GDP Growth 2015 – 4.5%
Foreign Direct Investment 2015 – US$1.1 billion
Economic Environment
Namibia is a small open economy with a population of 2.2 million. The country had a GDP of US$12.6 billion and a growth rate of 4.5% in 2015.
The World Bank reclassified Namibia from a Lower to an Upper Middle Income Country (the same category as neighbouring Botswana and South Africa) in 2009.